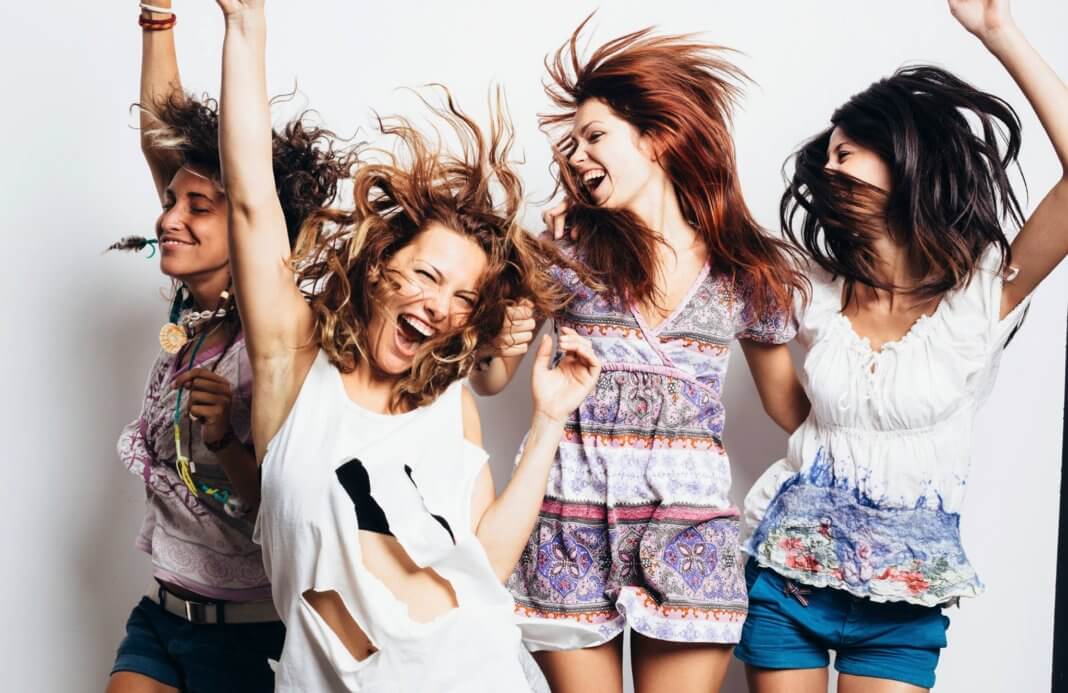 So... one of your best friends is #engagedAF, and you and the rest of the bride-squad are planning a Charleston, SC bachelorette party getaway.  Good choice!  Charleston is one of the top bachelorette party destinations in the US, and you're about to find out why!
This is an extensive guide for your 2019 Charleston, SC bachelorette party.  By reading this guide you'll eliminate the guesswork, and learn everything you could possibly need to know in order to throw the most epic bash for the bride-to-be's last fling before the ring! ...Let's get this party started!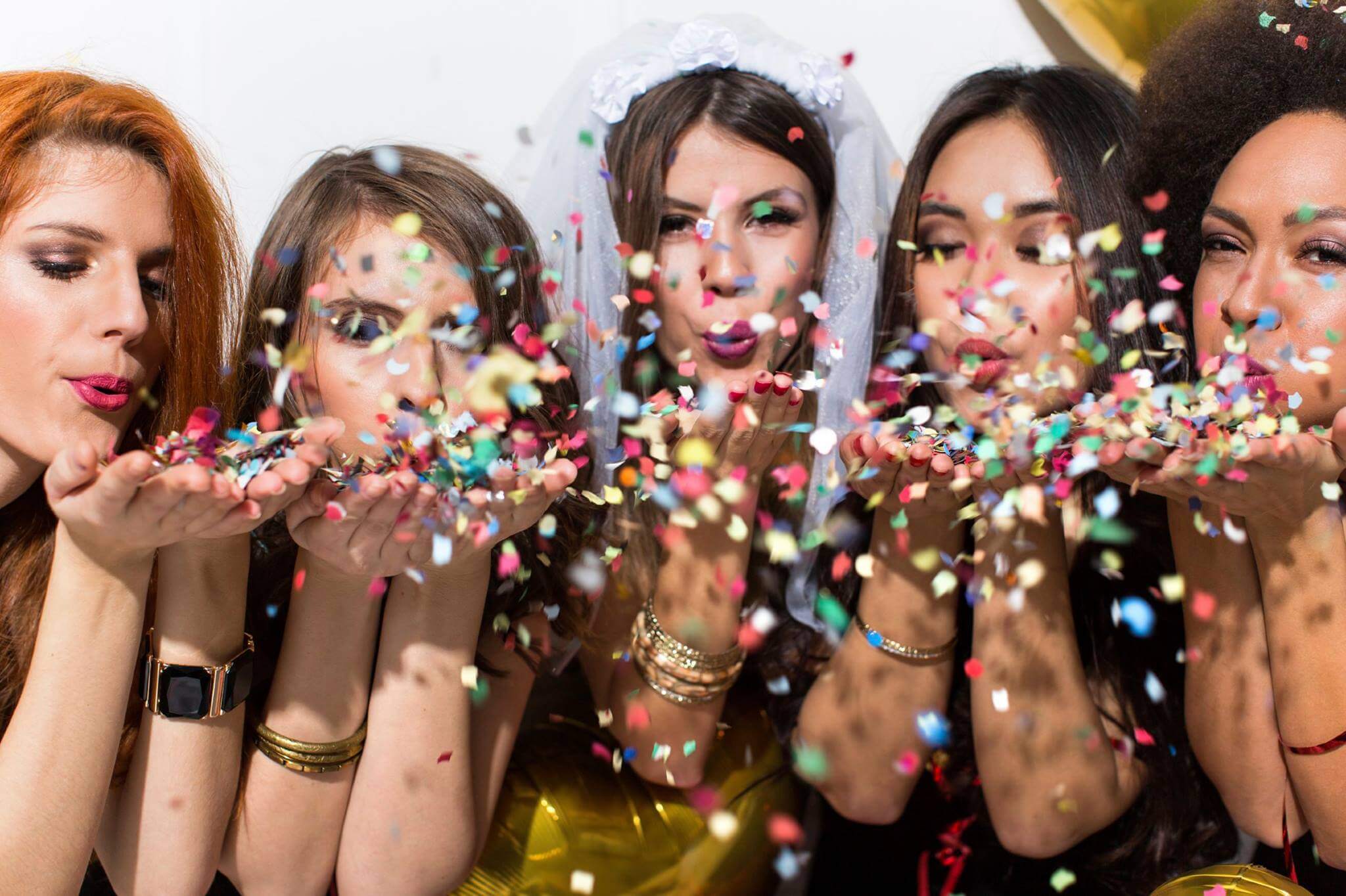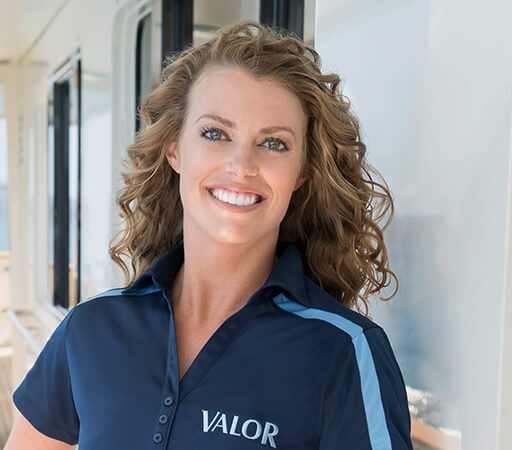 My name is Baker Manning,  I've lived in Charleston on and off for 10 years.  I've always been an avid traveler and I've had a lot of experience working in the tourism and hospitality industry, creating unique and memorable experiences for groups of people all over the world. I was even a cast member on Bravo TV's reality show Below Deck Caribbean Season 5.  Needless to say- I do know a thing or two about how to have a good time- especially in my own town!
I created this guide because I want y'all to have the most epic Charleston, SC bachelorette party ever!  This extensive Charleston bachelorette party guide is loaded with tips, tricks, top picks, go-to's, reviews, and answers to your FAQ's about how to get down in Chucktown (AKA Charleston, SC.)  
GET MY BRAND NEW CHARLESTON BACHELORETTE EBOOK FOR FREE.99!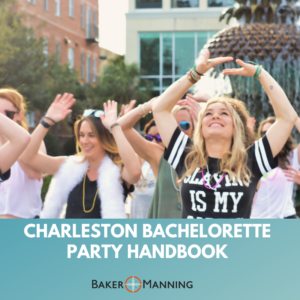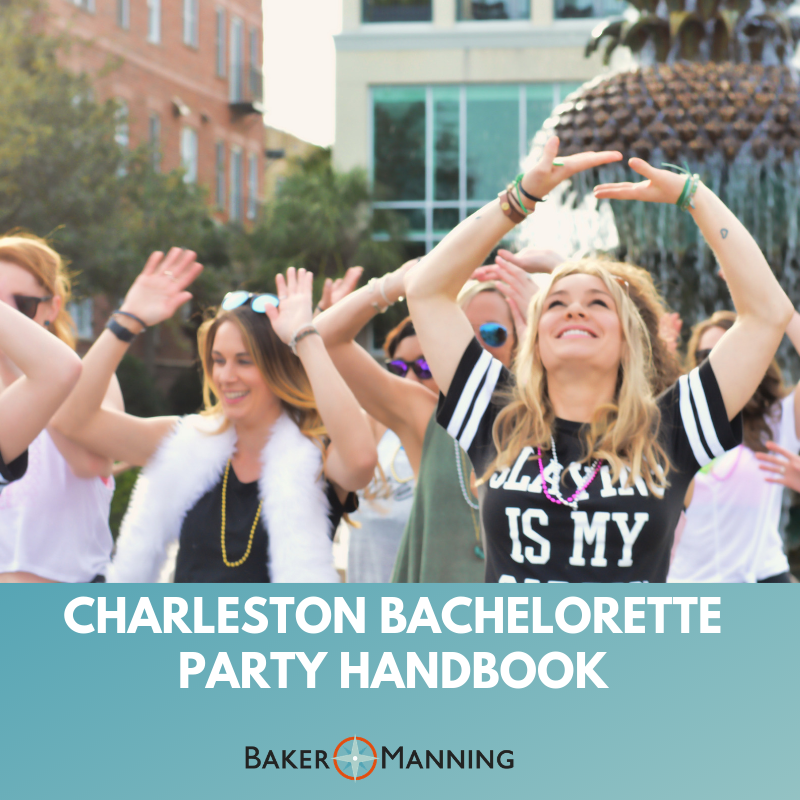 TOP THINGS TO DO FOR YOUR CHARLESTON BACHELORETTE PARTY
So by now, you should have figured out the vibe of your bride tribe, so it's time to start planning your weekend!  Below I've put together a list of the top choices for things to do for your 2019 Charleston SC Bachelorette Party.
 BOOK A DIVADANCE PARTY AND TURN YOUR CREW INTO A #SQUAD WITH HIP-HOP AND BURLESQUE INSPIRED DANCE ROUTINES!
Get In *Formation* & Slay Like Beyonce with a DivaDance Party! 
DivaDance is a sexy, sweaty, stress-free dance experience, inspired by hip-hop & pop music-  from Beyonce, Britney, Bieber, and more crowd-pleasing options.
We'll teach you easy-to-learn choreography for all levels, no professional dance experience necessary!
Swag. Strut. Slay. Come with your squad and be prepared to let your hair down for an hour of pure fun!
You and your squad will feel like back up dancers in a music video by the time you leave.

Upgrade your party and add on champagne, cupcakes, feather boas, videography, hair/makeup, and squad gear.
OK ladies, this is my #1 choice for bachelorette party ideas in Charleston because DivaDance is MY JAM!  I launched DivaDance Parties Charleston in December 2018 and it's SO FUN... Trust me, DivaDance is not "basic"- this is LEGIT!  >>Click Here<< to this article to learn why DivaDance Parties are the best new experience in Charleston.  Follow us on Instagram- @DivaDancePartiesCHS
Forreal though- if your squad decides to throw a DivaDance Party in Charleston your host/instructor will be ME-Baker Manning! (Or Chelsea!) We're stoked to party with all y'all this year! So call me...maybe?
TOUR AND EXPLORE DOWNTOWN CHARLESTON
Even if you decide to stay at one of the beaches for your Charleston SC bachelorette party, at some point you need to check out downtown Charleston!  Everything in the historic district is within walking distance, so depending on your #squadgoals - your bride tribe can pick a few interesting spots and roll, stroll, post, toast, do some sightseeing or just stick to day drinking...
---
Roll or Stroll To Charleston's Top Attractions
Millions of tourists flock to Charleston every year to admire its old architecture and learn about it's history. Not you guys, you're here to party… and maybe pass some cool looking buildings as you walk from bar to bar. However, If you want to have the full Charleston experience, I do recommend a leisurely stroll- or better yet a breezy "roll" to some of Charleston top attractions.  
Arthur Ravenel Jr. Bridge

King Street, the Market

Waterfront or Riverfront Park Charleston SC

Rainbow Row

The Charleston Battery Park

Charleston Aquarium

Go on a Scavenger Hunt
Charleston SC Walking Tours
You're coming to town for a bachelorette party, so obviously you should look into the more PG-13 rated walking tours… The tours listed below will take you down intriguing routes, and you'll learn about the darker side of Charleston's scandalous past.
Walk and Talk Charleston - highly recommended!

Charleston Haunted Tours

Charleston Pirate Tours

Charleston Culinary Tours
Bike Rentals Charleston SC
In my opinion, biking is the best way to get around downtown Charleston in the day time, you can cover so much more ground on a bike!  Also, it's hawt'' as hell in the summer time, (not in a good way) so that's why I prefer biking to walking- you can beat the sweltering heat, or at least minimize the amount of time you subject yourself to it… So take yourselves on a bicycle tour of downtown Charleston, or cruise around at the beach. Stay tuned for recommended bike routes that I will publish soon!
Bike Trails Charleston SC

Affordabike Rental Shop

Holy Spokes

Folly Beach Bicycle Rentals

Bike Trails Charleston SC
Put Some South In Yo' Mouth!
I'm not talkin' about saying y'all, and "bless your heart" and all of that other slang with a twang, I'm talking about stuffing your face at the countless local restaurants and bars here in Charleston that serve delicious southern cuisine and tasty "dranks" that you can't find or beat anywhere else.
Brunch

Shrimp and Grits

BBQ

Firefly Sweet Tea Vodka

Oysters and Oyster Shooter

Frogmore Stew
Explore Charleston Breweries
Revelry Brewery

Freehouse Brewery

Tradesman Brewery

Palmetto Charleston because

Holy City Brewery
Hit Up One of the Charleston SC Rooftop Bars
Vendue

Revelry

Stars**

Cocktail Club

The Pourhouse

Bohemian Hotel

Carolina Ale House
---
BOOK A CUSTOMIZED DRINKING OR ADVENTURE TOUR W/ CRAFTED TRAVEL
Crafted Travel is one of the top-rated companies in Charleston that provide various tours and experiences that are perfect for your bachelor/ bachelorette party, or weekend getaway in Charleston.  Be sure to check out the Firefly Vodka Distillery & Winery Tour, as well as the Charleston Brewery Tour.  They also have a fleet of brand new party buses that are a great way to upgrade your experience and cruise around Charleston in luxury and style!
You can book directly from their website at www.craftedcharlestontours.com or give us a call at 843-804-9933.
CHARLESTON BREWERIES & PUB TOURS
FIREFLY VODKA DISTILLERY & WINERY TOURS
CHARLESTON PARTY BUS PACKAGES & UPGRADES
Kicking it on the Beach with a group of friends is one of the best ways to spend the day in Charleston, and not to mention it's the best hangover care!  The Top 3 Charleston SC beaches for a bachelorette weekend getaway are Folly Beach, Sullivans Island, or Isle of Palms.   Each beach has it's own unique vibe, so you can find the perfect hot spot for your bride squad to post up. My personal favorite and top choice is Folly Beach so I'll elaborate.
Folly Beach SC
Folly Beach SC is a great beach for Charleston SC bachelorette and bachelor parties who want to max and relax, have some fun in the sun, party, or surf. There are plenty of Folly Beach restaurants and bars all centrally located on Center Street which is also near the popular oceanfront hotel called Tides Folly Beach.
Tides Folly Beach

Post up on the beach behind Tides Folly Beach- where you can grab some dranks' at Blu which is the only beachside bar on Folly.  There's almost always live music or DJ's all day on the weekends and on holidays.

Kayaking Charleston SC

Go on a kayaking or Paddle-boarding excursion with SUP Safari's to tone up that beach bod, or burn off that epic brunch!

Folly Beach Surfing

Check out the Folly Beach Cam to see if there is any good surf, if so give it a go! OR just post up at "The Washout"- one of the best known Folly Beach Surfing spots- to watch all the hottie surfer brahs rip it, while you sit back and enjoy the eye candy.  

Folly Beach Bike Rentals

Cruise the whole town and cover some ground- hit up Folly Beach Bike Rentals or even snag a golf cart and check out the Morris Island Lighthouse and the Folly Beach County Park.

Charter a Boat

Go For a Booze Cruise

Fishing Charters

Sailing Excursions

Sunset Cruises + Dolphin Sighting
Sullivans Island SC
Sullivan's is more of a laid back, older crowd, and a lot of locals.  There are hardly ever any waves, but the beach/shore is much longer and it's a great place to kiteboard and windsurf.
Catch Some Air!

Go Kiteboarding at Windsurfing at Sullivans Island Public Beach, or just go post up at 28 ½ block to watch other people do it- it can be very captivating!

Visit Fort Moultrie.
Take some sweet pics at Sullivan's Island Lighthouse.
Isle of Palms Charleston SC
Isle of Palms SC (AKA IOP) is definitely a family-oriented beach, with lots of kids, and really strict police. It's also the farthest distance from downtown historic Charleston- about a 20-30 drive (without traffic.)  However, the Windjammer can be fun, and the Wild Dunes Resort has a great spa and golf course.
Day Drink @ The Windjammer

Day drink, play volleyball, see some live music, or go to a bikini contest at The Windjammer Isle of Palms, they have great daytime beach parties on weekends in the summertime.

Treat Yo'self w/a spaliday

Treat Yo'self at Wild Dunes Resort Isle of Palms SC.
---
---
HAVE SOME FUN IN THE SUN AT SHEM CREEK CHARLESTON
This is a beautiful little creek in Mount Pleasant, lined with bars and restaurants.  You can rent kayaks, paddle boards, and other water toys from here and explore the tidal creeks.
Shem Creek Kayak and Paddle Boarding

Go For Brunch or Happy Hour at one of the many Shem Creek Restaurants

Great place to go for brunch, happy hour, or just to catch the sunset.
GO HYDROBOARDING WITH CHARLESTON HYDROFLY
This is one of my top choices for things to do for a Charleston, SC bachelorette party! It's a great way to spend the day.  Hydrofly Watersports is located on the Ashley River/Brittlebank Park- which is right downtown, so it's super easy to get to if you're staying there.  There's a little floating Tiki Hut with lots of floats and water toys so you and your friends can kick it while you take turns getting your lesson and flying around.  It's a blast!
---
GET CRAFTY & CREATIVE W/ LOCAL CLASSES AND WORKSHOPS
Wine & Design

Candle Making

Basket Weaving

Culinary Classes

Yoga
---
TREAT YO'SELF AT ONE OF THE BEST SPAS IN CHARLESTON SC
Indulge Yourselves At One Of The Best Spas in Charleston SC

Earthling Day Spa

Belmond Charleston Place Spa

Zendulgence Salon and Spa

Tropical Tan & Spa

Mylkbar Nail Salon
Blo Blowdry Bar
VidaFlo

Prevent that imminent hangover by getting an IV treatment at VidaFlo.
BACHELORETTE

PARTY PLANNING

101:Bachelorettiquette
It's easy to get carried away when planning an epic vacay, especially a bachelorette party where some level of debauchery is bound to go down.  But keep in mind not everyone in the crew may be as "loose" as you... You should always practice proper bacheloretiquette throughout the planning process to ensure that everyone has a good time and nobody feels uncomfortable.  Oh yeah- and try to respect us locals too, try not to get too white girl wasted before the sun goes down 😉
the customary code of polite or acceptable behavior in society among members of a particular #bridetribe required by good breeding, higher alcohol tolerance, or to be observed in social life- without offending others in the vicinity, or being considered "ratchet."  
---
Let's get started by answering a few questions that will be crucial factors when it comes to planning your Charleston, SC Bachelorette Party.  I recommend creating a private Facebook group and inviting all of the members of the #BrideSquad to join so you can all brainstorm and coordinate together.  
When are you coming to Charleston?
The best time of year to come to Charleston is either the Spring, (April-Juneish) or the Fall (September-Novemberish)  
Summer in Charleston is unbearably hawt'... The daily 90-100+ degrees temperature is humid, muggy, and buggy, and it will stay that way alllllll day.  

Picture yourself strutting down upper King Street, not glistening-

dripping

in sweat, sunglasses fogged up, with frizzy hair matted to the back of your neck.  

Not to mention all of the

other

tourists who flock to Charleston in the peak summer months, taking up all of the limited space in every restaurant and bar in the Charleston area.  

Spring and Fall are beautiful, less crowded, and the water is a "swimmable" temperature from April - October, so you can still beach it and have some fun in the sun!
What is everyone's Budget?
Obviously, this is a huge factor to take into consideration.  Whether you're ballin', or ballin' on a budget- Charleston has plenty of low-cost options to accommodate you and your crew!
What are your #squadgoals?
Or more importantly- what are the preferences of the Boss Bride? Remember- this is all about the bride-to-be, so take that into account when planning the activities and the overall level of debauchery that will be appropriate for this particular bride's final fiesta.
Is she more of a boujee babe, or a boozy babe?  

Is she trying to max and relax, or get

"bach shit crazy!?"

For a more laid back or low key crew, you're probably better off staying at one of the Charleston, SC beaches- but if you're in it to win it- the best nightlife is downtown.

Fortunately, Charleston is a relatively small town that is easy to get around,  everything is just a quick Uber ride away.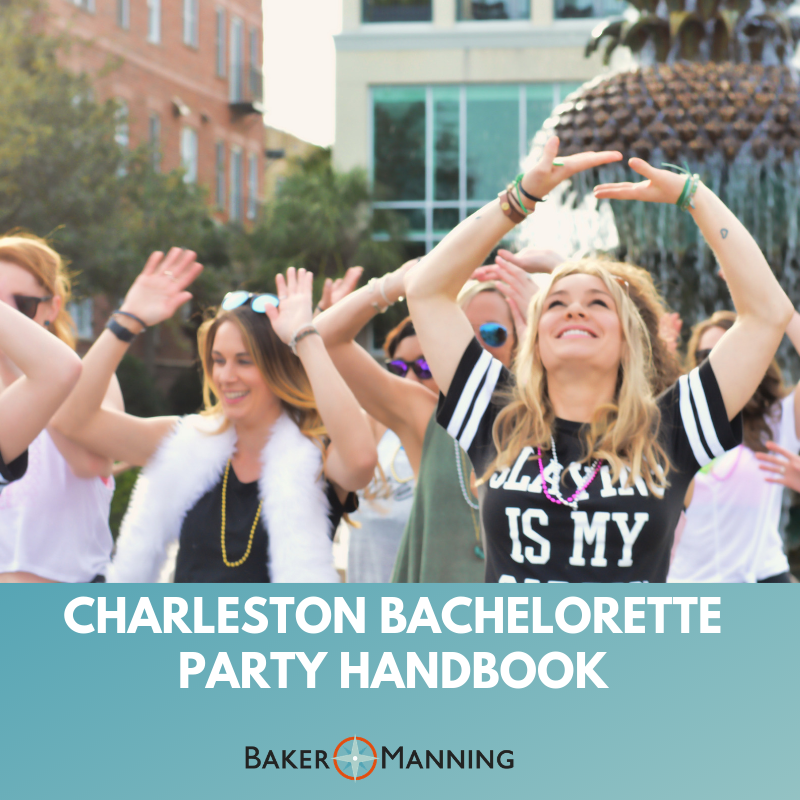 CHARLESTON SC BACHELORETTE PARTY PLANNING RESOURCES
You may be feeling a bit overwhelmed with all of the planning and coordinating that goes into creating an unforgettable vacay getaway for such a big group.  If that's the case- we've got you covered.  Below are a few local businesses that can plan every last detail of your trip for you!  Just simply click the links below, submit your contact info, and they will curate the perfect bachelorette bash for your squad!
WHERE TO STAY IN CHARLESTON FOR WEDDING OR BACHELORETTE PARTIES
There is no doubt that the 2 best options for bachelorette weekend getaways in Charleston SC are either the downtown peninsula, or one of the top 3 beaches which are Folly Beach, Sullivans Island, or Isle of Palms. Any option downtown is suitable because you can walk just about anywhere, however you want to stay as close to King Street as you can. I'll go into more detail about each of the Charleston SC beaches below.
If you and your crew are ballin' on a budget you may have to settle for one of the other nearby areas listed below.  But don't worry- Charleston is surprisingly small and all of the following areas are very accessible to downtown, only a 5 – 25 minute drive to most locations.
Downtown Charleston Peninsula Aka Historic District

Folly Beach*

Sullivans Island

Wild Dunes Isle Of Palms

James Island

Mount Pleasant

Charleston Sc Campgrounds
---
TOP RATED HOTELS IN DOWNTOWN CHARLESTON
Francis Marion Hotel Charleston

Grand Bohemian Hotel Charleston

Belmond Hotel Charleston

Renaissance Hotel Charleston

Hilton Hotels Charleston SC

Marriot Hotels Charleston SC
---
BOUTIQUE HOTELS CHARLESTON SC
The Dewberry*

The Vendue Charleston's Art Hotel

French Quarter Inn
---
CHARLESTON WATERFRONT HOTELS
Courtyard Charleston Waterfront

Harborview Inn

Hilton Garden Inn
---
BEACHFRONT HOTELS CHARLESTON SC
Tides Folly Beach

Wild Dunes Isle of Palms Resort

The Palms Oceanfront Hotel
---
FOLLY BEACH SC HOTELS
---
FOLLY BEACH VACATION RENTALS
Airbnb Folly Beach

VRBO Folly Beach

Folly Beach Vacation Rentals by Charleston Coast VA

Folly's Best Rentals
---
SULLIVANS ISLAND RENTALS
---
ISLE OF PALMS RENTALS
IOP Vacation Rentals by Beachside Vacations

IOP Vacation Rentals by Exclusive Properties
---
CHARLESTON SC CAMPGROUNDS
KOA Charleston SC

Campground at James Island County Park Charleston SC
WHERE TO EAT AND DRINK DURING YOUR CHARLESTON SC BACHELORETTE PARTY
Put some South in yo' mouth! Nuff' said...
TOP RATED RESTAURANTS IN CHARLESTON SC
Hall's Chophouse

Charleston Grill

Grill 225

Circa 1886 Restaurant

167 Raw

Swig & Swine

Peninsula Grill

R Kitchen

82 Queen

Cru Cafe
---
TOP RATED RESTAURANTS IN CHARLESTON SC SERVING LOCAL CUISINE
Swig & Swine

82 Queen

Magnolias

The Glass Onion

Cru Cafe

FIG

Slightly North of Broad

Amen Street Fish & Raw Bar

Grill 225

Poogan's Porch